This easy-to-make meatloaf recipe packs in all the wood-fired flavor you know and love, while leaving out all the bad memories from the underwhelming meatloaf of your childhood.
When ready to cook, set Traeger temperature to 225℉ and preheat, lid closed for 15 minutes. For optimal flavor, use Super Smoke if available.
Combine breadcrumbs, milk, onion, sage and salt. Add beaten eggs. Add both ground beef and ground sausage, mix well. Form mixture into a loaf, packing tightly.
INGREDIENTS
1 Cup breadcrumbs
1 Cup milk
2 Tablespoon onion, chopped
1/2 Teaspoon ground sage
2 Teaspoon salt
2 egg, beaten
2 Pound ground beef
1/4 Pound ground sausage
Transfer the meatloaf to a wire rack and place on the grill. Cook for 2 hours, or until it reaches an internal temperature of 160℉.
For the Glaze: Combine Traeger 'Que Sauce with the apple juice.
Glaze meatloaf during the last 20 minutes of cooking.
---
1 Cup Traeger 'Que BBQ Sauce
1/2 Cup apple juice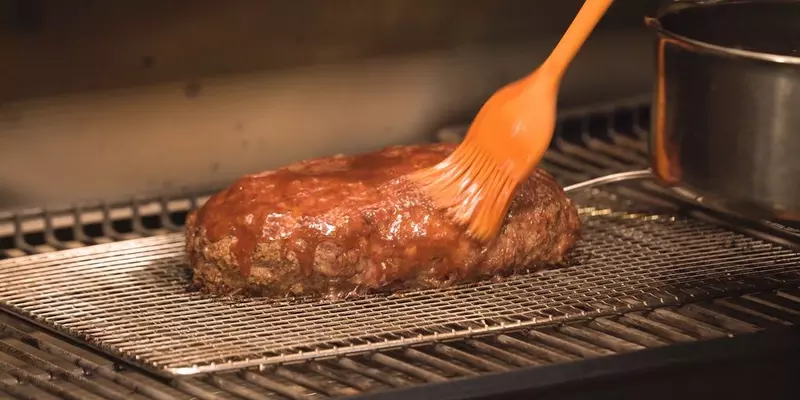 Let meatloaf rest 5 to 10 minutes before slicing. Enjoy!